ResMed:
Your provider of CPAP masks and machines for sleep apnoea treatment
Hypoallergenic filter for optimised hygiene*
Hypoallergenic filters for our ResMed S9 ™ and AirSense ™ 10 therapy devices prevent dirt and dust particles from entering your CPAP device or into your airway.
Find out more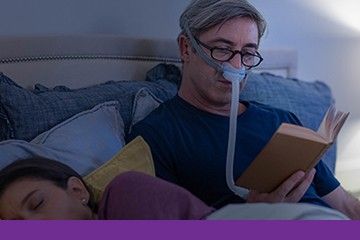 Want a compact, easy-to-use CPAP mask?
Minimalist masks are engineered to be simple to take on and off and, with less material on your face, the compact design can help you put any self-image worries aside.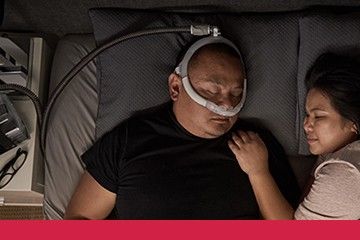 Like to move around at night in your CPAP mask?
Freedom masks feature a tube-up design with 360° rotating elbow connection, allowing you to sleep any position without getting tangled in your mask tube.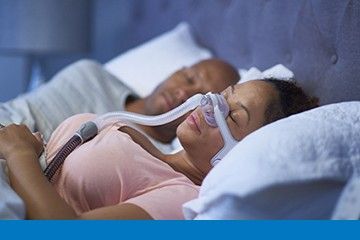 Looking for a secure CPAP mask fit for your face shape?
Versatile Fit masks can be a match for a wide range of face shapes, all in classic full face and nasal design without forehead support.